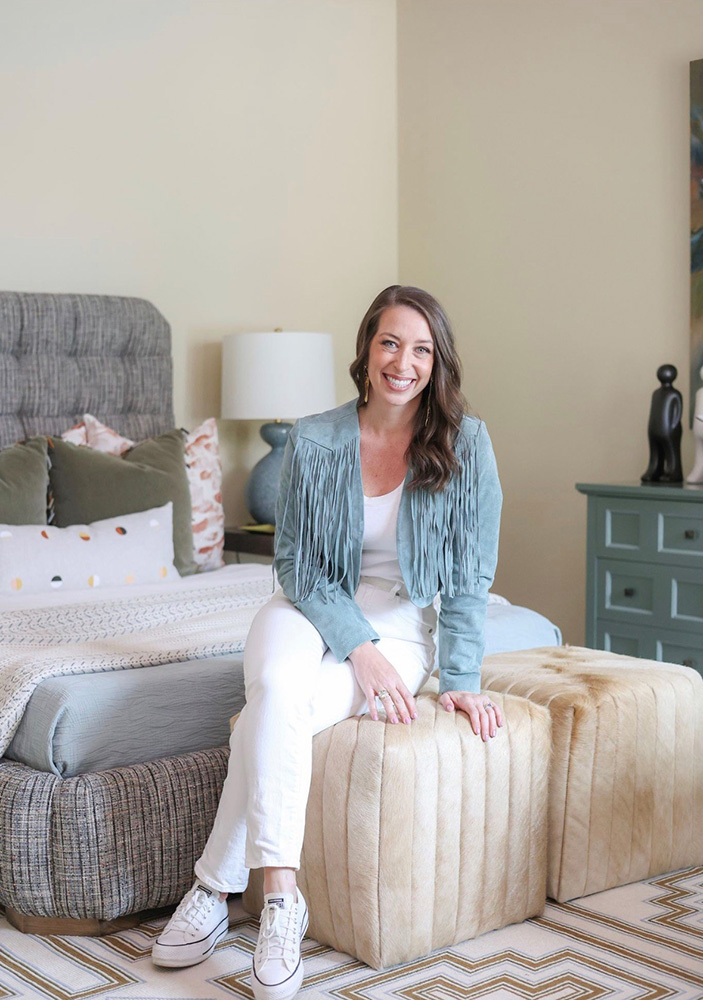 I'm Lindsay. A design lover, a mama to a sweet little lady and a wild little man, and a wife to an avid outdoorsman and entrepreneur. Born and raised in Tulsa, I am elated to still call Tulsa 'home'!
My story, like yours, is unique!
I graduated from the University of Arkansas with a degree in Business Management. Upon graduation, I returned to Tulsa and purchased my first home. As for my career, I explored the worlds of advertising, project management, sales, and commercial banking. However, I found my passion for creativity and design at an early age and truly fostered my passion when I had a home to call my own.
My new-to-me first house had not seen an update in quite some time, but as a new homeowner, I was excited to tackle the project and make it my own. The wallpaper, painting, trim details, tiling, reworking layouts, sourcing and purchasing furniture … the list doesn't end, really. I even ventured into refinishing and reupholstering furniture. While my career path was an unintended adventure in self-exploration, nothing fulfilled me more than coming home to my passion project - a space designed just for me.
As a designer, I collaborate with you and your family to curate and design spaces that you can call home and tell your story. Where you've been, where you are, and where you're going to be years from now says everything about you. Beautiful design is important. But beautiful design with a deeper, richer meaning? That's invaluable stuff. When I'm not fully tapped into my creative side, you can find me shuffling my kids around to all their activities, playing Mahjong, swinging a tennis racquet, and socializing with family and friends.
Do you have a space you've contemplated freshening up? Are you building (or remodeling) your home and want to make it perfectly you? Tell me your story and let's create a beautiful space that is perfect for you in every way!